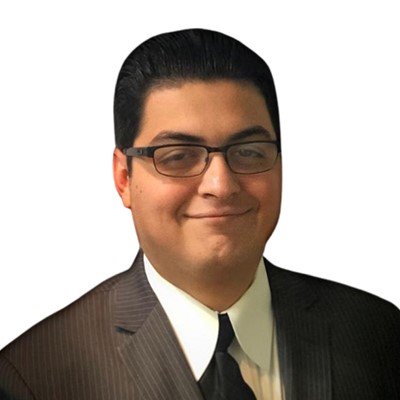 DANIEL LOPEZ
Associate Attorney
Daniel Lopez has represented clients in a variety of industries focusing on high tech and education. His expertise in non-immigrant work includes H-1Bs, L-1A and L-1B, TNs, and E-3s, while his extensive work in employment based permanent residence matters have focused on I-140 Immigrant Visa Petitions of all categories, as well as family-based permanent residence applications. In addition to employment immigration cases, Daniel has also done extensive work on a wide range of complex immigration matters, including visas for victims of crimes, immigration waivers and motions, asylum and deportation.
Daniel grew up on the United States side of the US-Mexico border where he gained firsthand exposure, throughout his life, surrounding border related immigration issues. One of his most font memories comes from when Daniel, as a 10 year old, he had the opportunity to yell "Play Ball" to start a major baseball game for his favorite team, the San Diego Padres.
Daniel received his Juris Doctor degree from Golden Gate University School of Law in 2014 and holds a B.A. in Legal Studies from the University of California, Berkeley. He is a fluent, native speaker of both English and Spanish.
INGRID MOSCOSO
Office Admin
Take the first step toward achieving your goals. Our staff possesses language skills in Farsi, French, German, Hindi, Italian, Portuguese, Spanish and Swedish.
ADDRESS
601 Gateway Bld, Suite 210
South San Francisco, CA 94080
PHONE
650.737.7600
866.335.1247